Network.It Sweat the Stress Away⚡ Startup Sisters + Intentionally Gray
Join Atlanta Startup Sisters for this 90-minute session dedicated to movement + mindfulness.
About this Event
Brought to you by our sponsors, The Lola and Activvely, this evening event with Lillian Charles of intentionally Gray will kickstart your week with wellness and connections with women of wild ambition.
Wear your workout gear and bring a yoga mat, towel, and water bottle. Get ready to move and let it all go! We promise this one will be a game-changer.
Why Network.It?
Because building a business is hard work… and while we all know that exercise is critical to our well-being, it's often the first thing to go when tackling our ever-growing to-do lists. So, come indulge in some body-positive self care, while also networking with incredible Atlanta women (like you)!
The Format:
6:30pm | Network.It: We'll kick the event off with speed-friending, a fun session to help everyone connect.
6:50pm | Workout: Enjoy movement exercises with Lillian Charles of Intentionally Gray.
7:20pm | Mindfulness: Cool down and focus your week with visualization and wellness activities.
7:50pm | Post-Class Social: Hang out with new pals.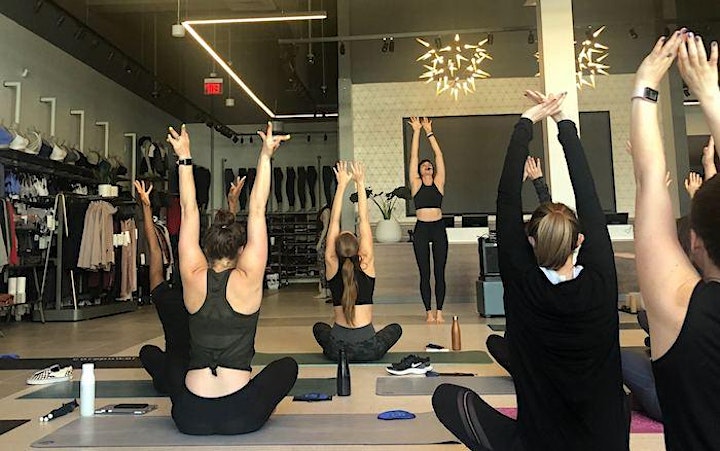 About Lillian Charles:
After spending many years in women's closets as a personal stylist, Lillian felt called to create workshops and mindful movement sessions that promote self-inquiry and personal development. intentionally Gray was formed in July 2018 and leads women through various exercises leading individuals to reclaim dignity, restore love of Self and lean into personal truths. She is an Advanced Reiki Practitioner, is certified in Nia movement (white belt), a Lululemon ambassador and has completed coursework in Mindfulness-Based Stress Reduction.
Sponsors + Partners:
Thank you to Intentionally Gray, The Lola, and Activvely.
Event Details